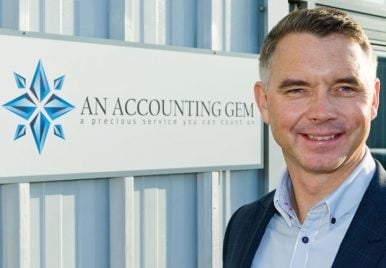 Accountancy firm finds new software adds value for clients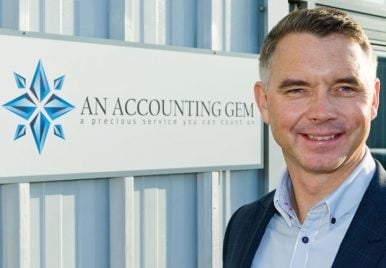 An Accounting Gem
Suffolk
Inform Direct has revolutionised operations at Ipswich-based An Accounting Gem, who previously maintained records manually and filed directly at Companies House. Adopting the fully online, integrated company secretarial solution has streamlined the firm's procedures and provided easy control over important filing deadlines.
Streamlined procedures
Control over deadlines
Added value for clients
A chance discovery at an accountancy exhibition has led to an Ipswich-based firm streamlining its procedures for dealing with clients' statutory filing to Companies House.
An Accounting Gem, which was established by Senior Partner Jeremy Buitenhuis in 2005, has a portfolio of 350 SMEs for which it provides a range of services including tax planning and advice, accounts, book-keeping and VAT.
Before discovering Inform Direct at the Accountex exhibition in early 2016, the team of five used manual systems to keep track of each individual client's year-end deadlines.
Reassurance
Since purchasing Inform Direct's cloud-based software, the firm has revolutionised its internal processes, saving time and money – and very importantly, with the reassurance that no important deadlines are being missed.
Jeremy says:

Six months on, we are appreciating just how fantastic this software is. Quite simply it's taken all the stress and strain out of company law. With a little introductory training, we are all able to use it – and there's telephone support from Inform Direct with a knowledgeable and friendly team if we need it.
Filing
Jeremy says:

As our practice has grown, we needed a system to help us keep track of what needed filing when, rather than relying on manual methods.

Another major plus has been the professional quality of the documents we produce for clients which are infinitely better than what we had before. They are also available at a keystroke which makes it easy for us to produce. I understand that this is a relatively new feature which allows a user to create the relevant board minute/resolution which can be automatically generated and pre-populated for every transaction we do. The documents are then stored in the online document library.
Straightforward
Jeremy says:

Getting started with Inform Direct was very straightforward. It's easy to use and we didn't have to go on lengthy training courses which are time-consuming and take us away from the day job. Any queries were quickly handled by the team who have been really good to deal with.

Six months on, we have integrated the software into our daily practice processes and haven't looked back. From a business owner's perspective, I am delighted that we chanced upon a system that has helped take our firm forward and give added value to our clients too.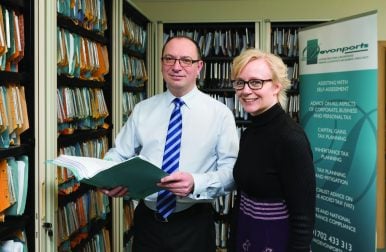 Seamless transition to new system for Essex accountancy firm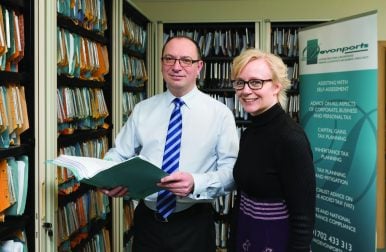 Devonports
Essex
Essex-based Devonports quickly recognised that Inform Direct offered better features and more flexibility than their existing company secretarial software. The ease of switching, supported by a bulk upload of clients and the supportive Inform Direct team, was the icing on the cake.
Superior functionality
Professional support
Easy to switch
New legislation and the need to store additional information and access it quickly made it the right time for an accountancy firm to change its company secretarial software.
Devonports, which is based in Southend-on-Sea and employs 15 people, provides a range of accountancy services for its customers who operate across a range of sectors in the south east of England.
Legislation
The firm had previously used another software application to handle its clients with limited companies – but the introduction of the new Persons with Significant Control (PSC) registers and the need for greater integration with the practice's other processes, led to them choosing Inform Direct.
Rachel Jones, Practice Manager for Devonports said:

From the moment we saw the system working and met members of the team at the Accountex exhibition, we knew it was the right solution for us as we were looking to streamline our existing in-house processes and have greater flexibility and functionality.
User friendly
To help Devonports switch to the new system, the Inform Direct support team carried out a bulk import of all the firm's clients, ensuring that Rachel and her team were able to continue providing CoSec services without disruption.
On screen support, step-by-step guides and the intuitive user interface helped to ensure the team were quickly proficient with the new system.
Rachel continues:

Straightaway we found the Inform Direct system very user friendly and easy to navigate to access the information we needed and there was the back-up of a very knowledgeable and friendly team back at Inform Direct if we couldn't resolve an issue ourselves.

Five people in our practice now use it and we hold information for more than 350 of our clients which are limited companies.
Reassurance
Rachel says:

We like the way it has integrated with our own processes and saves us valuable time, with the option to produce professional documents including minutes, resolutions, share certificates and dividend vouchers.

One of the key selling points for us, apart from the flexibility and functionality, was the reassurance that we are supported by the Inform Direct team who know the system inside out. If they are unable to answer a query there and then, they get back to us quickly with the solution.
Ian Hornsey, Managing Director of Devonports added:

We really haven't looked back since we started using the Inform Direct platform. Finding it came at just the right time for us and we are very pleased to have it as a key tool within our practice.
Company secretarial software enhances professional service to clients

Rivington Accounts
Lancashire
Following an ICPA event, one accountancy firm decided it was time to start using dedicated company secretarial software to better support clients. Rivington Accounts is based in Chorley, Lancashire. The seven people in the practice support an extensive range of accountancy and related services to their varied client base.
Flexible
Time-saving
Free trial available
It was at an ICPA exhibition during the autumn of 2017 that the Partner of a Lancashire firm of accountants met the team from Inform Direct and saw a demonstration of its award-winning company secretarial software. Martin Horton, Partner of Rivington Accounts based in Chorley, set up the practice ten years ago and recently became an ICPA member.
Martin says: "It was the first time I had attended one of its exhibitions and I came away having found a package that could help our firm comply with company secretarial requirements on behalf of our clients.
Range of services
Martin says:

As a practice of seven people, we provide a broad range of accountancy services to clients, including book-keeping, payroll, compliance including company secretarial, and management reporting support. We also look after all sizes of businesses too, from SMEs to much larger companies, some of which are located in our area and some in other parts of the UK.

After seeing the Inform Direct team demonstrate the software, we agreed to the three-month free trial offered to ICPA members. We quickly saw the benefits it could deliver to the practice and had no problem taking this to the next stage and signing up as a client!
Reassurance
Martin continues:

Previously we had managed company secretarial work in-house with spreadsheets and workflow management packages.

The Inform Direct software not only saves time but also provides reassurance at a glance that we are keeping to deadlines and we appreciate the direct link it provides with Companies House. It's also very intuitive and easy to use, making company secretarial work much more straightforward. We've had a really easy time getting started and using the software, but having the knowledgeable support team at Inform Direct is very helpful should we ever need additional assistance.

From a client's perspective it makes us appear more professional with printed documents that look good and are easy to produce.
Support network
Martin says:

I decided to join the ICPA as I felt it was good to have a network to tap into where there are other members like us. Already we are finding the support and information it can provide in such areas as insurance and money laundering extremely helpful as well as the events it organises.
Tony Margaritelli from ICPA added:

It's great to hear that practices such as Rivington Accounts are finding our services and events so helpful. We are also delighted to the working in partnership with Inform Direct and being able to offer our members a three-month free trial on its award-winning company secretarial software.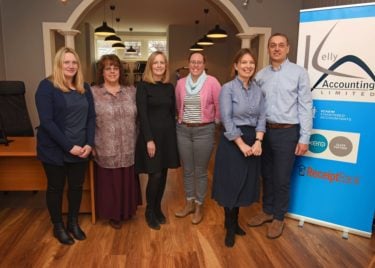 A more professional way to manage company secretarial services for clients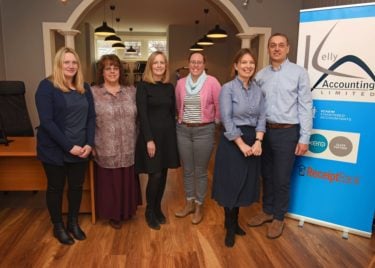 Kelly Accounting
Perthshire
As their practice grew, one accountancy firm realised that it made sense to invest in company secretarial software. Kelly Accounting Limited is based in Crieff, Perthshire. Their six person team provides a wide range of accountancy services with a focus on efficient, best of breed solutions.
Streamlined practice systems
Added value to clients
More time available
A more efficient way to manage deadlines for clients and automatic production of forms, compliant company registers and other documents, together with major time-saving for senior members of the practice were just some of the reasons why a Perthshire firm of accountants made the move to become an Inform Direct customer.
Kelly Accounting, which was established in 2002 by David and Susan Kelly, is based in Crieff and now has a team of six offering a full range of accountancy services to a portfolio of clients located from Shetland to New Zealand.
David Kelly says:

"Susan and I decided to set up a practice after completing our accountancy qualifications and working for a while overseas. In fact, it was a busy time for us – within the space of six weeks we had acquired a puppy, moved house, set up the practice and had a child!

"As a full service accountancy practice helping with payroll, tax, business sales, VAT, and company secretarial, we have built up our client base over the years and enjoy a high retention rate of businesses operating in a number of sectors.
Technology
David continues:

"Early on we wanted to establish ourselves as a practice that was technologically advanced and different from some of our competitors, so have invested in a number of software platforms to carry out different accounting functions, with the objective of using the best of the breed in each case.

"Suddenly being tasked with a more complex company secretarial task for a client led us to Inform Direct who we had previously met at Accountex – and we have never looked back.

"Previously we had kept all our company secretarial requirements on a spreadsheet, using the Companies House system –  which was pretty basic. We knew we needed a more sophisticated system which allowed us to do more – and where the key information for all our clients was presented clearly in one place, so that no deadlines were missed.
Adding value
David adds:

"Inform Direct is a very user-friendly system to use.  It's clear and logical, making it easy to find the right information and submit forms correctly first time. We also appreciate the friendly support team who are always able to help and solve any queries we may have, quickly and efficiently – and they even imported our client database, so we were up and running very quickly.

"Now our administration support team can easily produce professional-looking forms for clients, such as share certificates, dividend vouchers and statutory registers. They're well-formatted and need minimum input from us.

"We can deliver the service efficiently and effectively and add value at the same time. By using Inform Direct we save time compared to using a combination of Companies House and spreadsheets – and can offer our clients so much more.

"Quite simply it has streamlined our practice systems and saved a huge amount of time, particularly in relation to new company formations and has released senior members of the practice to focus on other matters."