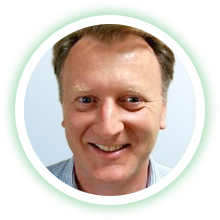 We passionately believe that company secretarial work can and should be easier.
Henry Catchpole
Chief Executive Officer, Inform Direct
We set out to build a brilliant company secretarial solution – one that would be available to both businesses and professional advisers.  With many years in business, law, accountancy and financial services, the Inform Direct team has a wealth of expertise in company secretarial processes to draw on.  To distinguish Inform Direct from other services we knew we had to avoid confusing jargon and out-dated technology.  Furthermore, we would  give our users world-class support and simple, competitive pricing.
Our beautiful software takes the mystery out of company secretarial work, helping companies and their accountants keep records up to date anytime, wherever you are. We're proud to be supporting company secretarial compliance for over 200,000 companies, from one person businesses, through a range of companies to firms of lawyers and accountants both large and small. And we're really just getting started.
As we continue to develop Inform Direct we are committed to maintain the following principles:
1
Our software will be user-friendly
You can get started straight away. Everything is designed so you will be able to get started without needing to attend a training course or read a manual.  Being web-based, Inform Direct can be accessed anywhere, any time and there is no need to download software.
We've ditched the confusing jargon and endless paperwork that, until now, you may have associated with company secretarial work. All Inform Direct processes are intuitive, broken down into simple steps and geared to ensure key tasks can be completed quickly and easily.
2
Our solutions will save you time
Inform Direct will do much of the boring or repetitive work for you.  It knows which forms need to be sent to Companies House and does this automatically whenever required based on the updates you make – no need to remember which is the correct form or indeed whether one is actually needed!
Producing a whole range of documents is also a breeze, saving you the effort of maintaining manual templates. And as well as updating Companies House, Inform Direct also automatically updates the company registers so you don't have to remember which registers are affected by a change in details.
3
Our software will be great value
Parts of our service are totally free to use. To get the best out of Inform Direct there are some features that we charge for. The fees, which help us continue to develop Inform Direct into something even better, are pitched at a level that we feel represents great value. If you don't agree, you're not obliged to use that feature but are still free to use the remainder of our system.
For paid features, we offer Pay As You Go and Monthly Subscription alternatives so you can choose the most convenient and cost-effective option for your business. Whatever you decide, we're confident that by making time for you to focus more on your business or clients, Inform Direct will pay for itself.
4
You'll always have access to professional support
Amazing customer service underpins everything we do.  We pride ourselves on offering peerless support with our UK-based team available on email, telephone, live chat and social media. You'll be dealing with an experienced,  passionate legal, accounting or financial services professional, who as well as offering product support will have detailed technical knowledge, allowing them to understand your needs.
We go the extra mile for every user who needs us -whether in helping you work through a particularly complex company secretarial situation or cutting through red tape by approaching the right people in Companies House directly on your behalf. Don't just take our word for it: read what our customers say here.
5
You're free to leave at any time with no penalties
We want users to stay with Inform Direct because they love what we do; it meets their needs, it is easy to use and saves them time.  If you can find a better service or more favourable pricing then there are no penalties should you wish to leave.  Indeed you can stop using our service at any time and there will be nothing to pay.
---
The Inform Direct journey started in 2012.  The first few months were spent mapping out the journey and designing the software. We launched our service in the middle of 2013 and welcomed our 10,000th customer in September 2015, the 100,000th in October 2018 and the 200,000th in March 2021. Every day, we strive to make Inform Direct even better, with regular releases of new features.
Keep an eye on our blog where, alongside useful technical discussions, we also post details of new enhancements. Better still, get in touch, suggest a feature even – let us know what you think of Inform Direct and what else it can do to help you. This is an exciting journey for us and we look forward to continuing it with you.