Inform Direct is growing and always on the lookout for passionate and talented people to join us in designing, creating, supporting and marketing our award-winning company secretarial software.
Our core team values are: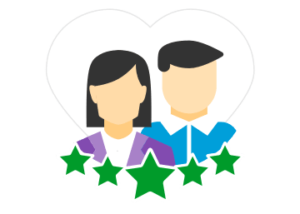 Our customers are our inspiration and at the heart of all we do.
We judge everything we do by how it enhances their experience. Whatever your role, your primary focus will be on delighting our users.
We can make a difference every day so we're switched on, energetic and keen to embrace challenges.
To accomplish big things, we aim high and want everything we do to be our best work.
We achieve great results by working together, sharing our knowledge, ideas and energy as well as our successes.
We support one another, rolling up our sleeves to do what needs to be done.
We're proud of what we achieve but want to do more and do it better.
We want to hear your ideas, big and small, and encourage you to pursue those that contribute towards our common goals.
How to apply
Click the apply button associated with the job.
Fill in the form, attach your CV and submit your details.
You will receive confirmation the application has been received.
We'll contact you to discuss the next steps in the process.
---
Current Positions
Software Tester
Place of work:
Ipswich (hybrid office/remote)
Playing a leading role in the testing of large and small enhancements to our award-winning SaaS company secretarial software, the Software Tester will prepare and execute manual tests with drive and precision. As part of our test team, you'll ensure that the software created by developers is fit for purpose and any bugs or issues are removed from a product before it is deployed to users.
Business Development Manager
Place of work:
Ipswich (mainly office-based)
The Business Development Manager will identify, qualify and close new customers for our award-winning SaaS company secretarial software. Principally phone-based, you'll be calling accountancy firms and other selected prospective customers, responding to incoming leads quickly and effectively, establishing a need for the product and managing the sales cycle through to completion.
Business Analyst
Place of work:
Ipswich (hybrid office/remote)
The Business Analyst will gather, analyse and document requirements for our award-winning SaaS company secretarial software, taking responsibility for creating the highest quality product for our customers. Throughout the development of new features and refinements to existing functions, you will act as the main point of contact for internal and external stakeholders regarding requirements and deliverables.
Can't see the role you're looking for?
We're always on the lookout for exceptional people to join our team. If you think you can add value in a role we haven't advertised, do get in contact with us.