Inform Direct will guide you through completing your annual confirmation statement online.
The Confirmation Statement replaced the Annual Return from 30 June 2016. Every UK company must file an Confirmation Statement each year.
---
It's really easy to file a confirmation statement in Inform Direct
Inform Direct obtains the latest position from Companies House and presents it in an easy to understand way.
In most cases, you'll be able just to confirm that the company information shown on screen is correct and your confirmation statement will be automatically compiled and submitted online to Companies House.
If you need to make changes, you can easily update records in the simple confirmation statement wizard.
And if you've used Inform Direct for a while, any changes you've made during the year that need to be reported will be automatically included – there's no need for you to enter any information again.
---
---
Filing a Confirmation Statement couldn't be easier:
no more hassle, no more paper forms. 100% Online.
---
It's easy to complete your Companies House Confirmation Statement online.
Use our simple Confirmation Statement wizard any time, anywhere. Your company details are automatically imported, removing the need for manual data entry.
Getting started…
Get going straight away with no downloads required
All you need is your Companies House authentication code
Your Confirmation Statement form is automatically produced
Comprehensive help is available throughout
---
Review your Confirmation Statement
Simple step by step process

In-built checks help you get it right first time

Statutory registers are instantly updated

No paper forms to complete
Review the information held by Companies House. Simply click to confirm if it is correct.
At each step you can easily make any necessary changes to directors and shareholders. It's also really straightforward to update details of the company's PSCs, required to be submitted to Companies House from 30 June 2016.
Updates will be automatically submitted separate to the confirmation statement itself, as required by Companies House.
---
Inform Direct electronically submits your Confirmation Statement to Companies House.
You'll be advised of safe delivery straight away. We'll let you know as soon as your Confirmation Statement has been accepted by Companies House.
Instant delivery of your Confirmation Statement
Information is securely sent to Companies House
Complete your Confirmation Statement for just £10 + VAT
Use our Companies House account to pay any £13 filing fee
Register of Members / Register of Shareholders automatically updated
---

Read why users like you love Inform Direct...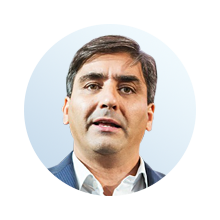 The simplest and most straightforward way to manage company records More
Dr Rashid Shahidi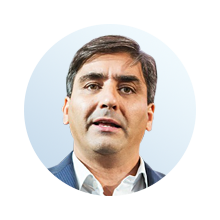 Dr Rashid Shahidi
Inform Direct uses a beautifully simple design language which can help you to almost intuitively keep all your company records up to date. More importantly it will make sure that you will not forget anything. I really like the seamless way in which I can submit annual returns. I have saved much time using the service and hence recommend it to anyone who is looking for probably the simplest and most straightforward way to manage company records.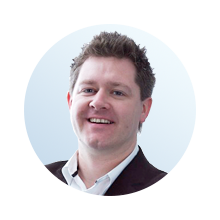 This is an essential time-saver More
Triston Wallace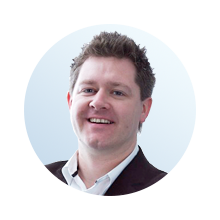 Triston Wallace
Inform Direct has helped our start-up in more ways than one. It has saved oodles of time dealing with Companies House as our share allocation fluctuated during early fundraising. It has helped us keep all our paperwork in order without the expense of having a solicitor to do this. The team at Inform Direct have always been quick and useful with their advice around both the system and how it links in with CH.