Our experienced team of legal, accounting and finance professionals are always here to help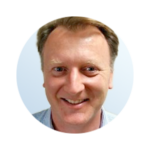 Henry Catchpole
Chief Executive Officer
Henry is a serial entrepreneur. Before founding Inform Direct, he was CEO of pensions specialist Suffolk Life, where he built the team from 8 to 200, and assets under management from £3m to £3.5bn. A solicitor by training, he also brings a wealth of legal knowledge, coupled with a passion to cut through unnecessary complexity.

Having tried the other options available, Inform Direct was born out of Henry's vision that managing company records could and should be easier.
Blaine Peakall
Chief Technology Officer
As Chief Technology Officer, Blaine manages the infrastructure that supports Inform Direct. He's always determined to take full advantage of the most innovative and reliable technology available to build a world-class application.

Having worked in the IT industry for 25 years, including 10 years as Managing Director of a £10m Cambridge IT company, Blaine is instrumental in ensuring Inform Direct is scalable, secure and always exceeds performance expectations.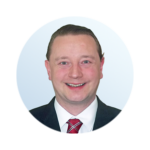 Johnathan Korchak
Director of Operations
John heads up all operational areas of Inform Direct, a job he's previously done in other industry sectors. He spearheads the development of the Inform Direct product, driving us to deliver the most amazing features to best help businesses and their accountants.

A Fellow of the Personal Finance Society, John also brings wide-ranging financial expertise to Inform Direct. Armed with this knowledge, it's no wonder that Inform Direct can so effortlessly support the most complex of share transactions.
Eunice Brain
Customer Support Manager
Passionate about helping all customers get every benefit from Inform Direct, Eunice fronts our support team with a mix of expertise and boundless enthusiasm.

A chartered accountant, Eunice worked in practice for KPMG before taking the reins as Finance Director leading a busy finance department. Having worked both in business and professional practice, she understands perfectly the needs of both businesses and accountants and is always keen to find new ways to make their lives easier.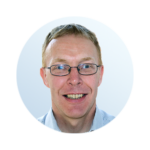 Clive Gissing
Technical Manager
An accountant by training with extensive experience in crafting bespoke software, Clive brings a forensic eye for detail to the development and testing of new Inform Direct features, making sure everything works exactly as it should.

Clive also uses his enthusiasm for problem-solving to help unravel the most complex company secretarial conundrums. Whatever company secretarial situation a customer may present, we know that Clive will find a way to resolve it.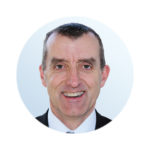 Philip Newman
Product and Technical Manager
Phil is a chartered accountant who worked in practice for KPMG, while more recently he's specialised in financial and corporate compliance. What Phil doesn't know about company compliance really isn't worth knowing.

Phil's vast knowledge of legal requirements and best practice mean he's always in demand, whether in helping customers stay on top of their responsibilities, writing technical articles or working on the intricacies of new Inform Direct features.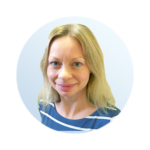 Jayne Challinor
Product Manager
Jayne trained as a chartered accountant and spent many years in practice. She's now responsible for the design of new enhancements to Inform Direct, and loads of the great features our customers love to use are the products of her expert handiwork.

Jayne brings her experience in private practice to bear in the design process, rigorously ensuring that every new feature is geared to be as valuable and easy to use as possible for businesses and their accountants, helping them achieve more in less time.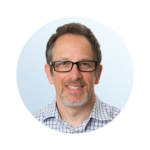 Peter Platt
Product and Technical Manager
With a background across project management, test management and product delivery, Peter brings a holistic approach to the continued development of our award-winning software.

Peter spreads his time and efforts across the development process, from advancing feature ideas to validating that new features work as they should. In every area, he's always looking for the best solution for our clients, and even lends his expertise to answering technical queries from our customers!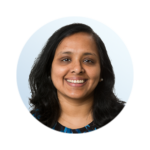 Sapna Thomas
Test Manager
Sapna brings with her an enormous wealth of experience in bespoke testing. Every new feature we release must meet her exacting standards, so we're confident our software will always be robust, reliable and effective.

Sapna is motivated to ensure that every new feature we release not only works perfectly, but behaves in a way that makes it easy to use. If it's too complex, she won't approve it.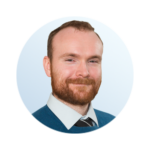 Chris Mann
Customer Support Executive
An experienced customer support specialist, Chris is skilled at helping both knowledgeable professionals and those for whom company secretarial responsibilities are something new. With Chris on hand to offer support, there's even less reason to fear company administration, whether you're looking after one or many companies.

Across email, live chat or on the phone, every customer gets the benefit of Chris's wide knowledge of our software, desire to help and 'can do' approach.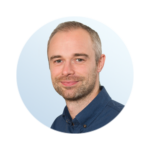 Ben Robinson
Business Analyst
Ben is excited by building great products. At Inform Direct, where great is a given for everything we do, Ben employs his analytical mind and array of business analysis skills to expanding and enhancing the Inform Direct software.

Where our customers see Inform Direct's amazing features, Ben sees opportunities to make those features even better. As he's always finding new and clever ways to make great things possible, our customers can look forward to more exciting times ahead.

Kelly West
Senior Sales Manager
Kelly brings a wealth of experience in sales across different industries. As it's always been customer satisfaction that's motivated her, she's the perfect fit for spreading the message about Inform Direct, where our users are the centre of our world.

Kelly spends her days discussing the ways in which accountants and others can make their lives easier by adopting our company secretarial platform. The best days are those where she hears from happy customers how much time and money they've saved.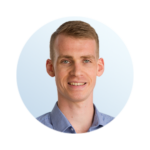 Alex Deal
Customer Support Executive
Alex has a background in the banking industry and is passionate about providing exceptional customer service. He brings a wealth of experience of being able to explain things in a readily understandable way. His caring and unflappable approach will ensure that any queries will be addressed in a timely and calm manner.

From your first interaction with Alex you will discern that he is passionate about the importance of company secretarial work: whether you contact him by phone or online, Alex will be happy to help.
Callum Watson
Business Development Executive
Callum thrives on building relationships with accountants across the country, using an extensive knowledge of Inform Direct and his unique blend of warmth and enthusiasm. Giving each customer the personal touch they deserve, nothing makes him happier than demonstrating just how Inform Direct can make their work easier and more rewarding.

With a background in sales and customer service, Callum always ensures he leaves clients with a full understanding of the benefits of using such comprehensive software and he takes a huge amount of pride in thereby saving accountants time and money.
Emma Love
Customer Support Executive
Emma delights in dealing with all types of customer queries, with a proactive, analytical approach to problem-solving and a keen desire always to find the best possible answer. Her dedication to customer satisfaction will be evident immediately, with every query receiving her prompt, full attention.

With her background in insurance compliance, Emma's internal audit experience means she is constantly striving to identify areas suitable for process improvements, thereby ensuring we're always enhancing what we do and that our customers get the best experience possible.
Jamie Collett
Customer Support Executive
Jamie has a background supporting complex needs of businesses, having previously worked to support commercial customers in the electricity supplier industry. Often having overseen escalated cases, he is experienced in explaining complex subjects in straightforward terms. In Inform Direct, he helps us all work at how we can best communicate clear solutions to both experienced professionals and those for whom company secretarial responsibilities are something new.

Passionate about providing excellent customer service, Jamie is always looking to go the extra mile. As well as working hard to resolve individual queries, he also brings eagerness to explore how we can tailor our business processes to better support our customers.
Think you would be a good fit for our team?
We're always on the lookout for exceptional people to join our team. View our current positons and learn about working with us by visiting our careers page.
Careers