Our experienced team of legal, accounting and finance professionals are always here to help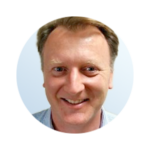 Henry Catchpole
Chief Executive Officer
Henry is a serial entrepreneur. Before founding Inform Direct, he was CEO of pensions specialist Suffolk Life, where he built the team from 8 to 200, and assets under management from £3m to £3.5bn. A solicitor by training, he also brings a wealth of legal knowledge, coupled with a passion to cut through unnecessary complexity.

Having tried the other options available, Inform Direct was born out of Henry's vision that managing company records could and should be easier.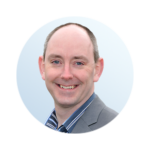 Blaine Peakall
Chief Technology Officer
As Chief Technology Officer, Blaine manages the infrastructure that supports Inform Direct. He's always determined to take full advantage of the most innovative and reliable technology available to build a world-class application.

Having worked in the IT industry for 25 years, including 10 years as Managing Director of a £10m Cambridge IT company, Blaine is instrumental in ensuring Inform Direct is scalable, secure and always exceeds performance expectations.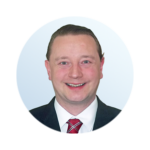 Johnathan Korchak
Director of Operations
John heads up all operational areas of Inform Direct, a job he's previously done in other industry sectors. He spearheads the development of the Inform Direct product, driving us to deliver the most amazing features to best help businesses and their accountants.

A Fellow of the Personal Finance Society, John also brings wide-ranging financial expertise to Inform Direct. Armed with this knowledge, it's no wonder that Inform Direct can so effortlessly support the most complex of share transactions.
Eunice Brain
Customer Support Manager
Passionate about helping all customers get every benefit from Inform Direct, Eunice fronts our support team with a mix of expertise and boundless enthusiasm.

A chartered accountant, Eunice worked in practice for KPMG before taking the reins as Finance Director leading a busy finance department. Having worked both in business and professional practice, she understands perfectly the needs of both businesses and accountants and is always keen to find new ways to make their lives easier.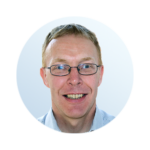 Clive Gissing
Technical Manager
A chartered certified accountant with extensive experience in crafting bespoke software, Clive brings a forensic eye for detail to the development and testing of new Inform Direct features, making sure everything works exactly as it should.

Clive also uses his enthusiasm for problem-solving to help unravel the most complex company secretarial conundrums. Whatever company secretarial situation a customer may present, we know that Clive will find a way to resolve it.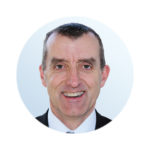 Philip Newman
Product and Technical Manager
Phil is a chartered accountant who worked in practice for KPMG, while more recently he's specialised in financial and corporate compliance. What Phil doesn't know about company compliance really isn't worth knowing.

Phil's vast knowledge of legal requirements and best practice mean he's always in demand, whether in helping customers stay on top of their responsibilities, writing technical articles or working on the intricacies of new Inform Direct features.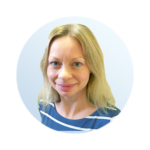 Jayne Challinor
Product Manager
Jayne trained as a chartered accountant and spent many years in practice. She's now responsible for the design of new enhancements to Inform Direct, and loads of the great features our customers love to use are the products of her expert handiwork.

Jayne brings her experience in private practice to bear in the design process, rigorously ensuring that every new feature is geared to be as valuable and easy to use as possible for businesses and their accountants, helping them achieve more in less time.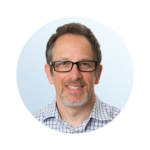 Peter Platt
Product and Technical Manager
With a background across project management, test management and product delivery, Peter brings a holistic approach to the continued development of our award-winning software.

Peter spreads his time and efforts across the development process, from advancing feature ideas to validating that new features work as they should. In every area, he's always looking for the best solution for our clients, and even lends his expertise to answering technical queries from our customers!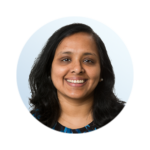 Sapna Thomas
Test Manager
Sapna brings with her an enormous wealth of experience in bespoke testing. Every new feature we release must meet her exacting standards, so we're confident our software will always be robust, reliable and effective.

Sapna is motivated to ensure that every new feature we release not only works perfectly, but behaves in a way that makes it easy to use. If it's too complex, she won't approve it.